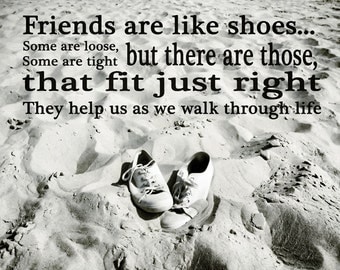 I've always needed one. I haven't always had one. But God has always provided what I needed when.
Through the different seasons in life… when I didn't know up from down, saying 'I do', holding my first baby and all the moments in between and after.
God has never left me alone.
I think of this season of 'now' and how things have changed and the friends that hold me up and carry me through. And I just don't know what I would do without you.
You talk to me and you listen.
You make me laugh and laugh at me and with me and it's what rescues this recovering Pharisee.
And even though we are miles apart, you are holding me.
Your words, they bring healing and clarity. How are you so stinkin' smart? You've saved my counselor endless hours and he doesn't even know it.
Sometimes I feel like I'll never be able to give back to you what you have given to me and I guess that's what makes this work.
You encourage my deepest hopes and calm my crazy and point me to the Lover of my Soul.
We don't hide behind masks or hide our struggles or even the things we disagree on. And sometimes our differences make us wonder if we should even be friends.
But of course we should. Because God knew what we needed; He knew I would need you.
I thank Him often for His prompting that day long ago when you picked up the phone and ignored my distant tone. You didn't give up. And I will never be the same. This road we walk is far less scary because we have each other.
Friend, I love you.